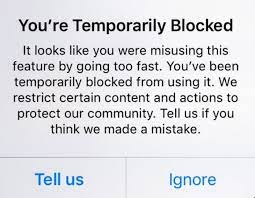 Our 2nd Instagram Acc got Blocked!
Assalamualaikum and Good Afternoon Readers,
Yes, our instagram account is blocked again for the 2nd time in 1 year. The challenge is real. Hence, please do follow and join our telegram account to get new information on regards to our trips and new products. https://t.me/maysluxury
Its not easy to get organic followers and to build up the trust in new IG account. To make matters worst. Our upcoming trip is within 2 weeks!
Doakan kami elok-elok. Aminnnn Ya Rabb.